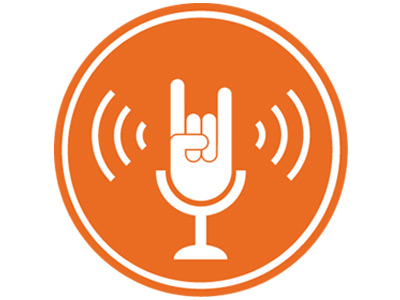 Website and Events
Rawk The Web will feature interviews with the web industry's most awesome rawkstars and influencers on how they got started and lessons learned, articles on speaking, getting published, expressing your style and voice, and finding mentors.
Further content will speak to building and honing your passionate expertise, dealing with the inside work of managing fears and insecurities, suggestions of people to follow on Twitter, upcoming conferences, and conference CFPs.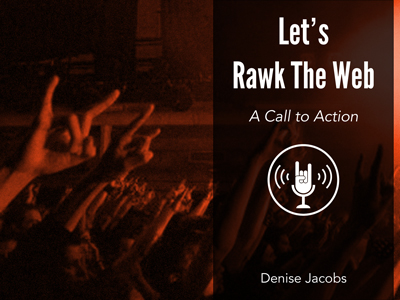 Learn More
If picture is worth a thousand words, then a slidedeck is a whole conversation, right?
Check out the "Let's Rawk The Web" presentation slides on Slideshare to get the inside scoop on the philosophy, vision, and methods we'll use to create more web rawkstars, and tips for you to start bringing your own inner rawkstar now.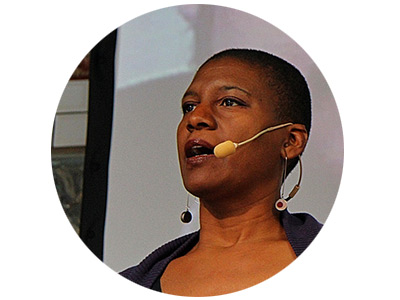 Who's Behind This?
Denise Jacobs is a Web Design & Development industry veteran of 17 years and has written and co-authored several web design books and articles. She's now a Speaker + Author + Creativity Evangelist who speaks at conferences worldwide and consults with companies and individuals on creativity and innovation. Rawk the Web is part of her nefarious plan to stop being a paisley unicorn at tech conferences.